All interested in Web-GIS systems were able to attend our presentation at the international exhibition Intergeo-2014, which was held in Berlin from 7th to 9th October 2014.
We have showcased Giscuit to numerous visitors on the South stand and equipment.
South is the producer of Android rugged tablets, protected GNSS controllers and other surveying equipment.
Giscuit could also have been found on the Hi-Target stand.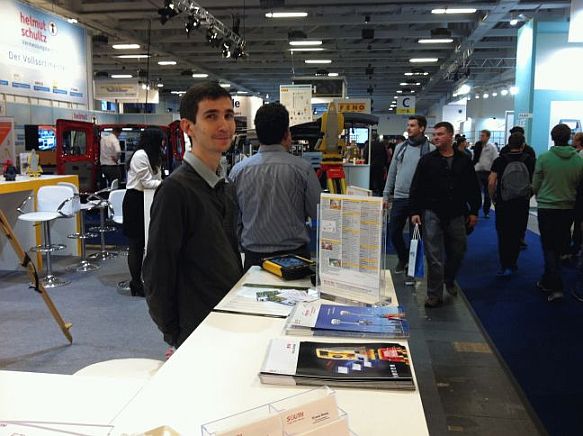 As we wrote earlier (http://giscuit.com/intergeo2012), more and more manufacturers pay attention to the Android platform, and at Intergeo 2014 we saw even more Android devices then in previous years.
For example, South announced a small dual-frequency receiver with decimeter accuracy which can connect to any Android device running specialized software from South.
For Giscuit users this means even higher accuracy when creating and editing data.
During the exhibition, we had productive discussions with our potential new partners from Australia, Russia, Sweden and Italy which manufacture surveying equipment. They are interested in providing their clients with comprehensive software and hardware solutions.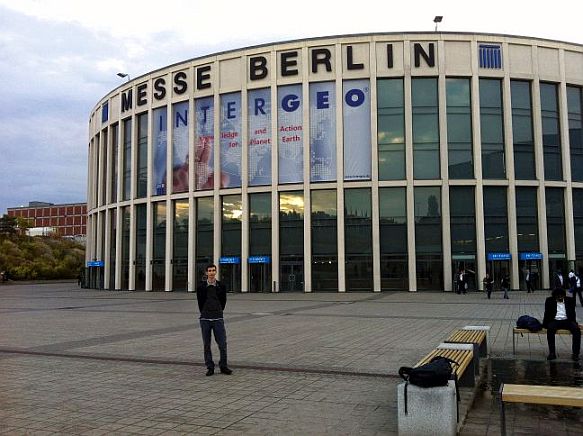 Giscuit is a versatile, fast growing and inexpensive GIS platform for a large range of applications in various areas - from land management to medicine, from data collection to analysis for both internal and public use.
To learn more about Giscuit please visit http://www.giscuit.com.
To try Giscuit live go to on http://try.giscuit.com.
If you want to see a public version of Giscuit running a good start is http://geoportal.md,
it's the geo-spatial portal of Agency for Land Relations and Cadastre of the Republic of Moldova.
Additional information about the Intergeo-2014 exhibition can be found at http://www.intergeo.de.